If you are a child, please click here. If you are an adult, read on.
Safeguarding and promoting the welfare of children is everyone's responsibility. Everyone who comes into contact with children and their families and carers has a role to play in safeguarding children.
Meet our safeguarding team
Mr Howitt
Designated safeguarding lead -howittr02@brigshawtrust.com
Mrs Doubtfire
Designated safeguarding officer - doubtfb01@brigshawtrust.com
Mrs Ball
Designated safeguarding officer - balls02@brigshawtrust.com
Further information
In order to fulfil this responsibility effectively, we have made available the below documents to give you further advice and information.
If you are a member of the public, you can phone Children's Social Work Services on 0113 222 4403, Monday to Friday, 9am to 5pm. If you think a child is in immediate danger please dial 999 and ask for the police
If you have any concerns about safeguarding at Kippax North, contact the Local Authority Designated Officer on 0113 2478652.
If you are involved with a child or family in a professional capacity you can call the Duty & Advice team on 0113 376 0336, Monday to Friday, 8am to 6pm. If the issue can't wait until the next working day please contact the Children's Emergency Duty Team on 0113 376 0469 and provide them with as much information as possible. You can also email the EDT: childrensedt@leeds.gov.uk ​
For quick useful advice about children's services in Leeds and a range of child protection issues, there are useful 'One Minute Guides' here.
Advice for parents about E-Safety and other aspects of family life can be found at Parent Info and at Internetmatters.org: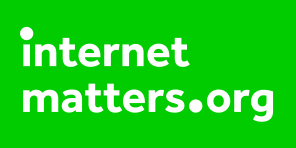 Additional advice about privacy for children on the internet can be found here.
KIPPAX NORTH SAFEGUARDING POLICIES
Safeguarding and Child Protection Procedures for Volunteers